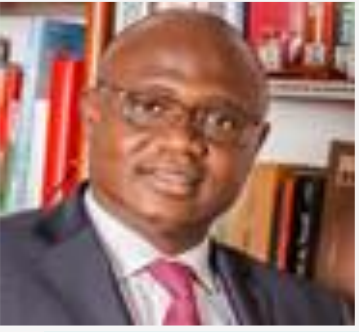 Full name: AKAKPO Martial
Nationality : Togolese
PhD in Law, University of Nice Sophia ANTIPOLIS
Attorney at law at the bar of Togo, managing partner of the law firm Martial Akakpo & Associés
Lecturer in various universities in Togo and France.
Mediator and Arbitrator
Arbitrator at the Common Court of Justice and Arbitration (CCJA –OHADA)
Member of the Permanent Court of Arbitration of The Hague
Member of the International Court of Arbitration of the International Chamber of Commerce of Paris, France
Member of the French Arbitration Committee and of the French Arbitration Association
Member of the Court of Arbitration of Togo (CATO)
Member of the Arbitration Court of the Ivory Coast (CACI)
Arbitrator of the GICAM's Arbitation Centre in Cameroon
Arbitrator at the Arbitration, Mediation and Conciliation Centre of Ougadougou, Burkina Faso (CAMC-O)
Institutional arbitration 
Once as Chairman of the Arbitral Tribunal and 4 times as counsel to a party in disputes submitted to the ICC International Court of Arbitration in Paris
Twice as chairman of the arbitral tribunal and once as co-arbitrator in disputes submitted to the CCJA
Once as sole arbitrator in a dispute submitted to the Permanent Court of Arbitration in The Hague
Twice as chairman of the arbitral tribunal, once as sole arbitrator, 5 times as co-arbitrator and twice as counsel for a party to the disputes submitted to the Court of Arbitration of Togo
Once as chairman of the arbitral tribunal and once as co-arbitrator at the GICAM Arbitration Centre in Cameroon
Once as sole arbitrator in a dispute submitted to the Arbitration, Mediation and Conciliation Centre of Ouagadougou, Burkina Faso
Once as chairman of the arbitral tribunal in the dispute submitted to the Court of Arbitration of Ivory Coast
Twice as counsel for a party to a dispute before the Court of Arbitration for Sports (CAS) Lausanne, Switzerland
Ad Hoc Arbitration
Twice as chairman of the arbitral tribunal and 8 times as counsel to a party to a dispute.
International Business Litigation
Business Law
Public Law
Maritime Law
Banking Law
Telecommunications Law
Investment Law
Mergers and Acquisitions.
La protection de la partie faible dans l'arbitrage OHADA, éditions l'Harmattan, 2017.
Co-author of the work « vint ans d'arbitrage OHADA : Bilan et perspectives, Acte de Colloques des 17 et 18 oct. 2019 Lexis Nexis, 2019.