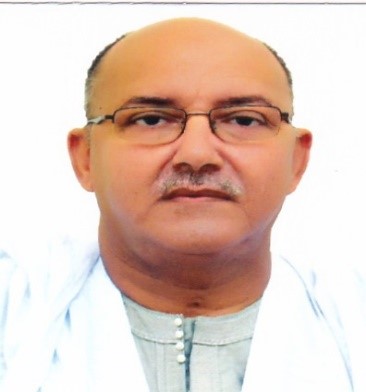 Full name: CHEIKHANY Mohamed Abdellahi Jules
Nationality : Mauritanian
PhD in Maritime and Air Law, Faculty of Law and Political Science of Nantes, France
Professor of Higher Education at the Faculty of Legal and Economic Sciences of Nouakchott, Mauritania
Lawyer at the Bar of Mauritania
President of the Mauritanian Association of Arbitration
Accredited Member of the Federation of integrated conflict Management Mediation, conciliation and Arbitration
Member of the French Arbitration Association
Member of the French Committee for Arbitration
Institutional arbitration :  
25 times as counsel for a party
Ad Hoc Arbitration :
22 times as president of the arbitral tribunal, 32 times as sole arbitrator and 28 times as co-arbitrator
Maritime and Air Law
Arbitration law
International trade law
Mining and petroleum law
DROIT ET ECONOMIE DES PECHES MARITIMES : « Conchyliculture Mytiliculture : quelles perspectives pour le développement du littoral ? », Juin 1997.
Droit de l'exploitation des ressources pétrolières : Les contrats de partage de production pétrolière : un miroir aux alouettes ? in cedna, avril 2000.
De la concession au partage de production pétrolière, l'exemple indonésien ouvrira-t-il de nouvelles perspectives aux nouveaux producteurs ? mai 2001.
DROIT DES AFFAIRES "Legal Aspects of Doing business in Mauritania": publié par Kluwer Law: International Business Series suppl, 5 November 1988.
DROIT DE L'ARBITRAGE INTERNATIONAL :Arbitrators and the hardship clause in the international contracts C. Jules, 1994.
DECENTRALISATION ET DEVELOPPEMENT LOCAL : La décentralisation mauritanienne à la recherche de son équilibre, Publication de la FSJE, 2012.
Prise en charge des marchandises en Droit maritime, Editions Universitaires Européennes, 2018
The Law of the Sea : The African Union and its members states, Chapter on Mauritania, JUTA –Johannesburg, 2017.
African Upstream Oil and Gas, Chapter on Mauritania: Global Law and Business – London, 2015.